Description
Item: 241736
Brand: Waterpik
Model: WP-112/WP-462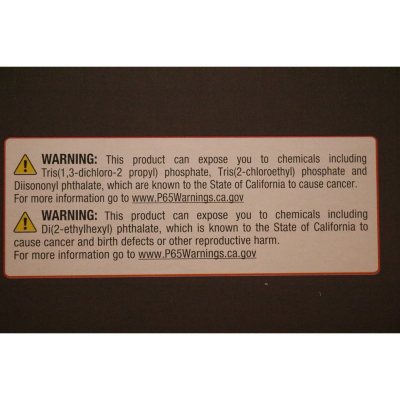 The Waterpik® Ultra Water Flosser Combo (Choose Your Color) will have your mouth feeling fresh and clean without a trip to the dentist's office. Maintaining excellent oral hygiene can save you time and pain in the future, plus your loved ones will appreciate your fresh breath!
Dentist Office Clean From the Comfort of Your Own Sink
The Waterpik Ultra Water Flosser Combo is more effective than traditional string floss and much easier to use. Featuring 10 pressure settings, this combo is the perfect tool for your oral health routine no matter your level of sensitivity.
The Waterpik Water Flosser provides a unique combination of pulsation and water pressure to massage and stimulate gums and clean deep between teeth and below the gum line where traditional string floss can't reach. The Waterpik Ultra Water Flosser Combo is perfect for those with braces, implants, crowns, bridges and other dental work.
Does the Waterpik Ultra Water Flosser Combo Replace Brushing and Flossing?
The Waterpik Ultra Water Flosser Combo is a precision instrument that clean the tiny spaces between your teeth more effectively than string floss, but your traditional or electric toothbrush still has a place in your oral hygiene routine. This water flosser will remove more plaque and food particles than brushing alone.
The Waterpik Ultra Water Flosser (WP-112) is the easiest, most effective alternative to string floss for those who don't like to floss. This electric dental water flosser features 10 different water pressure settings for customized cleaning, a covered reservoir with in-lid tip storage and 22 ounces of water capacity.
It's especially important to thoroughly clean your mouth and teeth if you have any type of dental implant or braces.
How Does the Waterpik Ultra Water Flosser Combo Work?
The Waterpik Water Flosser Combo uses the power of water pressure to thoroughly clean your teeth and gums. Instead of traditional string floss, this machine shoots water out in a concentrated stream that reaches places that string floss can't touch.
The rechargeable and portable Waterpik Cordless Professional Water Flosser (WP-462) is ideal for travel and families- anyone in your household can use it. This water flosser offers two water pressure settings, a deluxe travel case and a 7-ounce water capacity.
Combo pack features the Ultra and Cordless Waterpik Plus Water Flossers
Up to 50% more effective for improving gum health vs. string floss
Electric flosser removes up to 99.9% of plaque from treated areas
Leaves your mouth feeling incredibly fresh and clean
Conveniently stores on your countertop

Features

Ultra
Cordless Plus
Includes
Our most popular countertop electric water flosser
90 seconds of water capacity
10 pressure settings
3-year warranty (Ultra)

Portable, rechargeable water flosser
45 seconds of water capacity
Dual pressure settings
2-year warranty

Ultra Water Flosser (WP-112)
Cordless Plus Water Flosser (WP-462)
Cordless Plus Deluxe Travel Case
12 accessory tips
Show more
Open Auctions