Description
Item: 711148
Brand: Hoover
Model: H1403-080504
Hoover multi-color LED accent lights are the perfect solution to easily light and change the mood of any room. Control them with the included remote, or manually turn the lights on and off by pressing the light dome.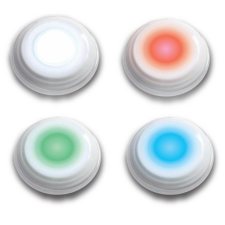 Install Without Wires or Hassle
These lights are battery operated (batteries included) so there is no need to get tangled in wiring. Simply load the batteries, apply the mounting tape (included) to the back of each light and mount anywhere. It's that simple.
Customize with the Push a Button
Once your lights are installed, you can use the remote control (included) to customize your light settings according to your mood. Turn the lights on and off, change the color settings, and adjust the brightness with the touch of a button. You can even select a preset timer with the remote.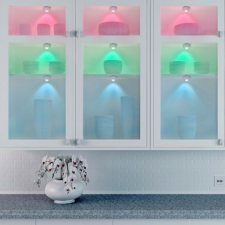 Brighten the Mood
Setting the mood of a room is as simple as touching a button. Custom lighting can be a pain to install. But with these simple accent lights, you can brighten any room easier and at a fraction of the cost.
LED multi-color accent lights
Battery operated—no wiring required
Remote controls colors, dimming, timer and power
Set the mood with the touch of a button
Batteries and mounting tape included
Features
Five LED multi-color accent lights
Lights can be set to red, green, blue or white
Remote controlled: on/off, color change, dim and preset timer
Remote can control up to 36 lights
Manual on/off push dome button
Battery operated—no wiring required
15 AAA batteries included (3 per light)
Mounting tape included (5 pieces)
Show more
Open Auctions